Inner-city Team Manual
Inner-city Evangelism
---
Westside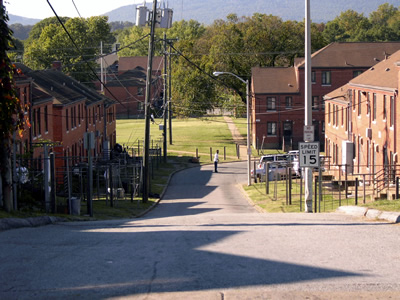 On a weekly basis, we try to reach young, unemployed men and women of the "rap" generation at College Hill Courts (the "Westside", at the corner of Main Street and Riverfront Parkway).
We share Christ, Bibles and discipleship materials. We aim to become a friend and to meet needs, particularly by helping to locate a job. Racial reconciliation is best achieved by ministry together. Volunteers are quite welcome, and we provide on-site training.
If you or your church are interested in this kind of an outreach in Chattanooga, please contact us.
Also you may browse evangelistic resources specifically for the inner city, or for less context-specific evangelism.
To order Bibles and many other outreach resources, visit: Crossway.org